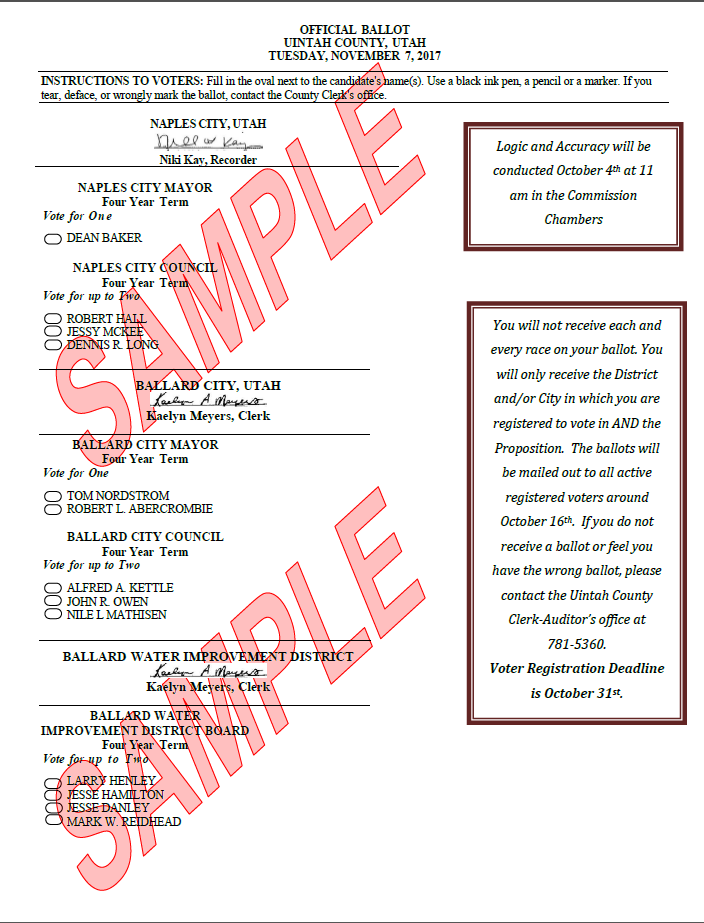 The Municipal 2017 Election will be held on November 7, 2017 and will all be done by mail.
If you would like to vote in person, contact the Uintah County Clerk's Office at 147 E Main, Vernal 435-781-5361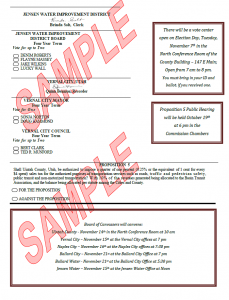 Not registered to vote? Click here and register BEFORE October 31st to vote in this election.