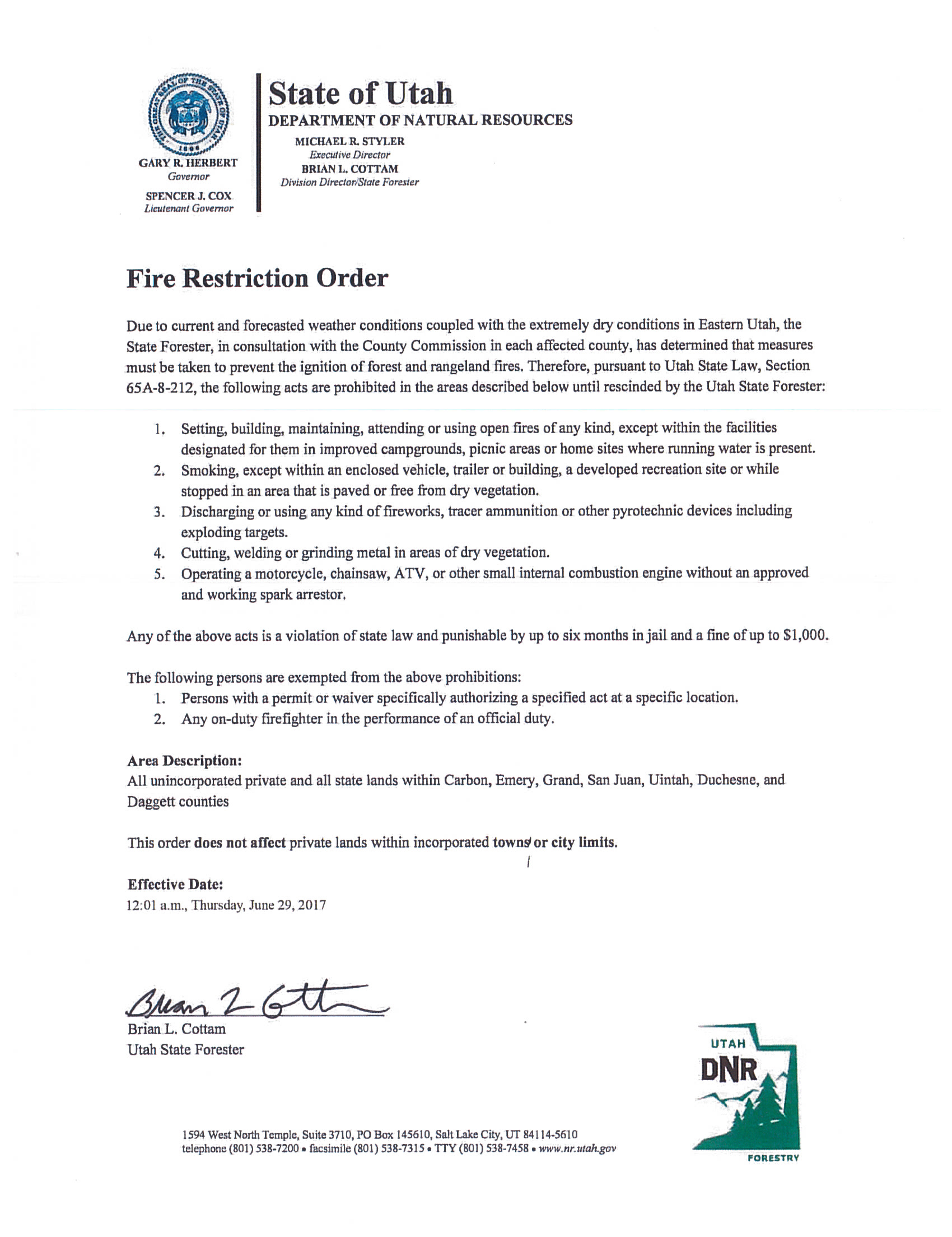 The following fire restrictions are for all unincorporated private and all state lands within Carbon, Emery, Grand, San Juan, Uintah, Duchesne, and Daggett counties.
**This does not affect private lands within incorporated towns or city limits.**
No aerial fireworks are permitted in city parks. As a reminder, it is illegal to light fireworks before July 1st.
Have a happy and safe summer!